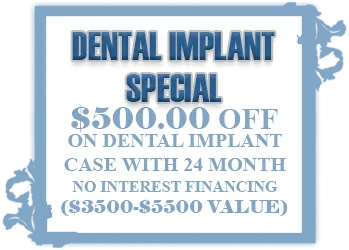 Dental Implants In East Brunswick, NJ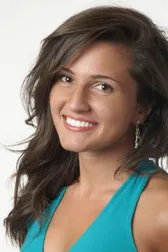 Dental implants are a permanent prosthetic replacement for missing teeth. A dental implant is a metal post, usually made of titanium, which replaces the root portion of a missing tooth. Dr. Ahuja will then place a restoration to the post in the form of a crown. By replacing your missing teeth with dental implants, you can regain the ability to eat the foods you enjoy, feel confident about your smile, and have a proper bite.
Why implants?
A dental implant is the most recommended tooth-replacement treatment because it restores the look, feel, and function of a real tooth, and because the implant fuses directly into the jawbone, it prevents bone loss. It also has over a 95% success rate—the highest of any tooth-replacement option.
Implants at AC Dental
The first step in your tooth-replacement process is the surgical placement of the implant. AC Dental believes in the importance of continuity of care, as well as convenience, which is why we feature an on-site oral surgeon to place your implant. You don't need a referral to another office, and you can feel safe getting the care you need from a team you already know and trust.
Following your implant placement, Dr. Ahuja will monitor your healing and ensure that your implant has fused to your jawbone. Once healing is complete, you will return to our East Brunswick dental office, where Dr. Ahuja will place the crown on the implant.
To ensure the long-term success of your implant, we recommend brushing and flossing at least twice a day. You'll also need to visit AC Dental every six months for a professional cleaning.
Dental Implant FAQs
How many dental implants can I have?
You can have a single implant or multiple, depending on how many teeth you're missing. You also don't need an implant for every tooth that you are missing. One implant can replace a single tooth or support a bridge, but you need at least four to replace a full row of teeth.
Is the procedure painful?
Typically, patients find dental implant surgery quite easy to go through. Any pain after surgery can be managed with over the counter anti-inflammatory medication or icing the area.
Is the procedure expensive?
Dental implants can cost a bit more than other tooth replacement options such as dentures, but they are proven to last a much longer time. They should never require replacement if you keep a good oral hygiene routine.
Am I a candidate for dental implants?
There's a good chance that you are, but this can only be determined after a complete oral examination that includes X-rays of your jaws. Please schedule a consultation with Dr. Ahuja at our East Brunswick dental office to begin the exciting process of restoring your smile and bite.
Want to learn more about dental implants from AC Dental?
Call our East Brunswick, NJ office at (732) 254-9000 to book an appointment today